Become An Affiliate
Would you like to earn money as a reseller of our best-selling hypnosis and meditation recordings?
Read More...
Release The Past - Anima - Subliminal HD Video Download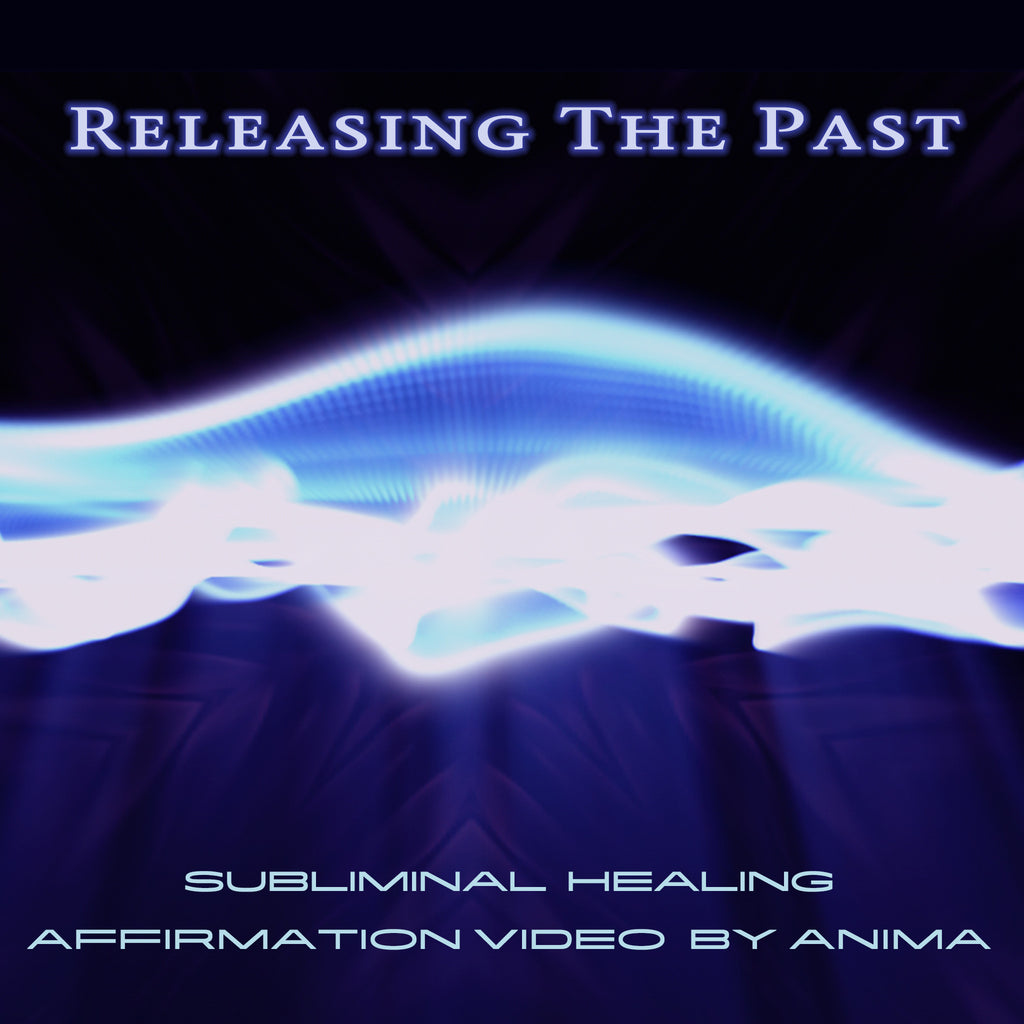 ---
This meditation and affirmation video download includes:
Video of Anima's Subliminal Healing Affirmations for Releasing the Past - 21:00 minutes.
Audio Track of 'Release' from Animas new album Temple of The Stars - 9:12 minutes.
Anima's Quick Guide to Transformational Sound Healing PDF
Release The Past (HD Video Download
This superb high quality subliminal healing video by Anima, exhibits their powerful musical soundscapes along with subliminal healing affirmations embedded within a specially crafted visual journey to help you to relax and empty your mind allowing you to be in a receptive state for the affirmations to work.
Release the past and let go of self inhibiting patterns and wounds. Mixed with state of the art production methods to capture and present sounds that transmit light encoded healing frequencies, Anima's music has helped many people to find inner peace and self empowerment.
On the video you will hear Anima's highly acclaimed music containing layered soundscapes that use specific frequencies, healing melodies and songs from the whales. The music will guide you gently into a state of mental and physical relaxation, and in this very receptive and relaxed state, the frequencies in the music will begin to work with you. The trance inducing visual imagery combined with the powerful music and subliminal imagery creates the optimal state for absorbing suggestions.
When you listen to the audio track you will hear the layers of different frequencies panning from left to right across the stereo range and subtle background sound effects recorded at certain frequencies and in specific keys to enhance the deep relaxation effect.
The subliminal messages that flash up on the screen every now and again last for 1/25th of a second. You do not need to consciously read them as these phrases bypass your conscious awareness and are absorbed and accepted unconditionally by your unconscious mind. On the audio track there are also a number of powerful subliminal suggestions embedded under the sound of the sea and the pink noise effect.
You can use 'Releasing the Past' in two ways; as a stand-alone relaxation audio session or with the accompanying video complete with visual subliminal imagery for an empowering healing experience. This powerful HD video gives you a completely safe and effective way of helping you to develop a much more relaxed and positive outlook in all areas of your life.
This Video Download features:
Animas highly acclaimed healing music video journey which will guide you into a relaxed state of mind & body.
'Release' MP3 - One of Anima latest high quality audio recordings adapted from their new album for this video, mixed with state of the art digital technology.
Powerful subliminal suggestions and affirmations to help you to release the past and let go of self inhibiting patterns and wounds.
Affirmations and Subliminals:
I am feeling relaxed
I am connected to my higher self
I feel strong and centred
These affirmations work in alignment with the highest levels of myself and for the good of all
I am fully present in each and every moment
All is well
I love and appreciate myself just as I am
I release old hurt and resentment effortlessly
I lovingly release all dis-ease from my body
I choose to live my life in a way that uplifts myself and others
I know myself and my place in the world
I release any need to be right and my judgements upon others
The past has no power over me
I move forward in life without fear
I am at peace with myself and the world
Warning:

This Video Download contains flashing subliminal imagery and graphics. It is safe, but must not be used in a moving vehicle or if you suffer from epilepsy, migraine or clinical depression. If you are unsure please consult your doctor.
---
Anima Biography
Anima's beautiful and profoundly healing music touches the heart and soothes the soul, embracing the listener in a translucent experience of the Sacred. With angelic vocals, sacred chants and ceremonial instruments infused within specially sculptured soundscapes and healing frequencies, Anima's music is an offering of peace and tenderness.
Ali Calderwood and Daniela Broder have both spent a number of years living with indigenous elders and healers, studying ancient ways of ceremony, spirit medicine, yoga and the use of sacred sound. Ali's work with music is known for its luminous depths of harmonic sound, which are greatly influenced by many years of immersion within ancient and indigenous ways of shamanism. Daniela's voice and music soothes and opens the heart, enfolding the listener in a tender embrace of the Sacred.
Anima emerged in 2004 with Ali releasing two solo albums, Celestial Baptism and Star AnceStory. In 2006 he joined together to perform music with Daniela while travelling in Mexico. Later that year, they rejoined again in Peru and while living in the Amazon jungle and later Bolivia, they created their first collaborated album, Lemuria Emerging (2007).
Anima have now released seven albums including Crystaligned Dreams (2008), Temple of the Stars (2010), Temple of the Heart (2010) and Sound Medicine (2011) which have been an evolving journey of musical alchemy, inspired by their experiences of ancient wisdom and the awakened heart.
They are currently based in the UK, and continue to offer concerts and workshops throughout the world. See Anima's Bio for more info. Visit their website www.animacreations.co.uk or sign up to their mailing list to be kept up to date with new releases, events and special offers.
"Perfecting their fusion of indigenous healing chants with fresh, starry worlds of harmonic sound, Anima's music and live performances are creating a love evolution around the world"
* Disclaimer: Specific results are not guaranteed. Results may vary.
---
Share this Product