Become An Affiliate
Would you like to earn money as a reseller of our best-selling hypnosis and meditation recordings?
Read More...
Infinite Earth - Kerry McKenna - MP3 Download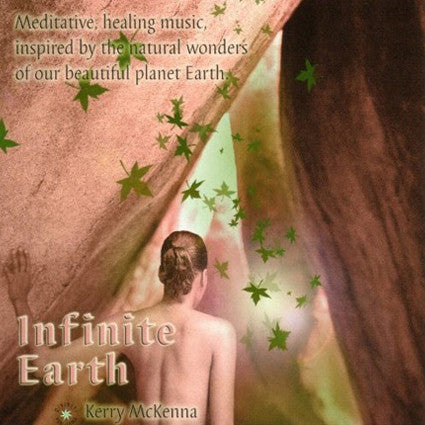 ---
Infinite Earth - Kerry McKenna (MP3 Download)
The second in Kerry's ELEMENTS series. Allow this music to take you on a wonderful journey. Smell the pine forest, feel the nature spirits, listen to the magical birdsong. Visit the amazing cave where you can enjoy the company of light beings who chant and sing for you, embraced in the centre of Mother Earth.
Discover that you can fly above the treetops like a bird and look down at the Earth in a new way. Bathe in the healing waters of the river. Take the journey home, on a raft through the beautiful valley, feeling alive, free and at one with nature. Enjoy the journey of Infinite Earth, music inspired by our beautiful planet.
Kerry McKenna is an inspired musician, arranger and performer. Her music will take you on a beautiful healing journey of creative visualisation and relaxation.
---
Infinite Earth ISBN: 880847002128
* Disclaimer: Specific results are not guaranteed. Results may vary.
---
Share this Product