Become An Affiliate
Would you like to earn money as a reseller of our best-selling hypnosis and meditation recordings?
Read More...
Exercise & Fitness Motivation - The 7 Golden Rules - eBook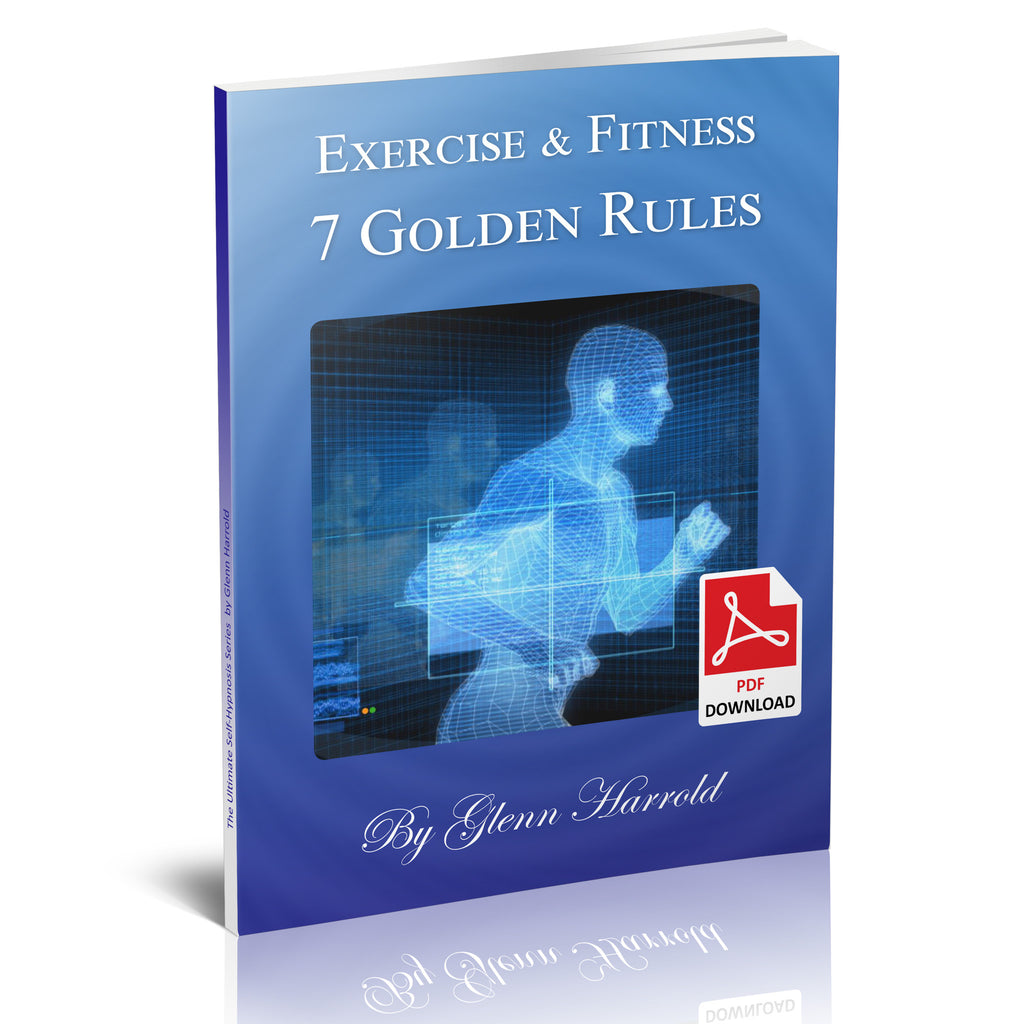 ---
Learn to love exercise with this eBook by Glenn Harrold
Exercise & Fitness Motivation - The 7 Golden Rules (eBook)
This ebook will help you learn to love exercise. The initial idea of regular exercise may be a major hurdle to overcome, but the effort is worthwhile. Exercise has tremendous benefits on many levels. Even moderate levels of exercise will boost the immune system, lowering the risk of heart disease, high blood pressure, diabetes, osteoporosis, obesity, and even cancer.
Exercise helps build positive thought patterns, and can relieve depression, anxiety, stress, worry, panic and anger.
When you purchase this item you will be able to download it immediately. The eBook is in PDF format, so you will need Adobe Reader to open it. If you do not have Adobe Reader please visit their website to download it for free: www.get.adobe.com/reader
* Disclaimer: Specific results are not guaranteed. Results may vary.
---
Share this Product