Become An Affiliate
Would you like to earn money as a reseller of our best-selling hypnosis and meditation recordings?
Read More...
In The Presence of Angels - Jan Yoxall - MP3 Download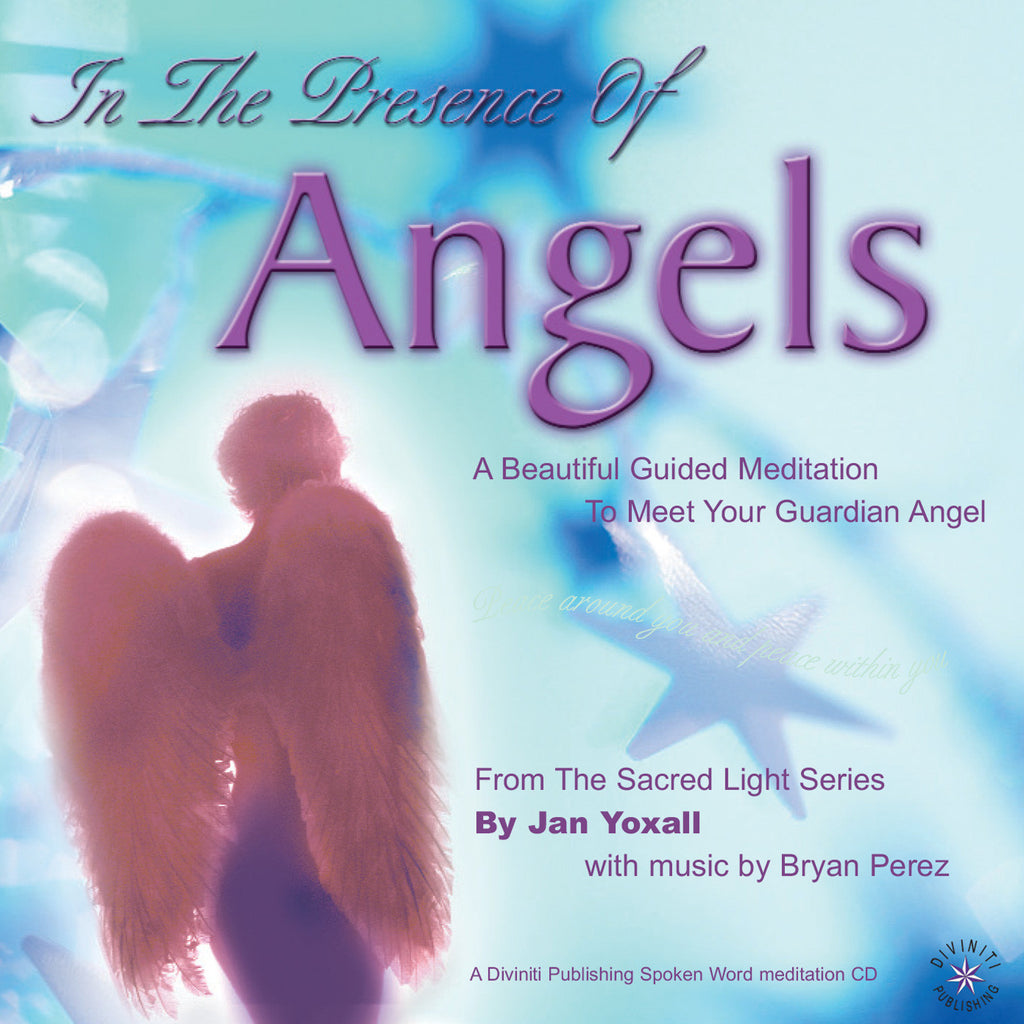 ---
In The Presence of Angels (MP3 Download)
The first in a new series of superb high quality MP3 downloads by experienced healer, therapist and audio author Jan Yoxall, combining powerful meditation techniques with state of the art digital recording technology.
In The Presence Of Angels is the first in the Sacred Light series of Angel Meditations by Jan Yoxall. This guided meditation is entirely suitable for those who are new to meditation as well as those who are experienced in visualisation techniques. You will be guided to connect with your Guardian Angel. During this process you will feel safe, unconditionally loved, and no longer alone. Once this connection has been made, you will be able to call for your Angel's help at any time, all you need to do is ask.
This MP3 download includes three tracks:
The first track being an Introduction to explain the process. This track can, in due course be skipped, so that the listener may progress on to track two The Rainbow Bridge (A guided Meditation to help you meet your own personal Guardian Angel). The final track Angel Healing For Peaceful Sleep, is a short meditation to help you release any troubles and anxieties at the end of the day and aid a peaceful night's sleep. The MP3 includes beautiful inspirational music by Bryan Perez.
Click here to read Jan's tips and advice on connecting with angels.
In The Presence of Angels MP3 ISBN: 9781905835591
---
Jan Yoxall is an experienced healer, workshop presenter and therapist who is trained to Advanced Level in Upledger CranioSacral Therapy and SomatoEmotional Release.
In each title in this Sacred Light Series she shares her own personal healing experiences, before guiding the listener through a blissful whole body relaxation and ultimately on an inspiring journey to connect with Angels. Jan currently presents workshops in the UK and Ireland. For more information see: www.dreamboardgenesis.com
---
Also by Jan Yoxall - a wonderful range of Childrens Meditation CDs & MP3 downloads.
* Disclaimer: Specific results are not guaranteed. Results may vary.
---
Share this Product