Become An Affiliate
Would you like to earn money as a reseller of our best-selling hypnosis and meditation recordings?
Read More...
Heal Your Inner Child - MP3 Download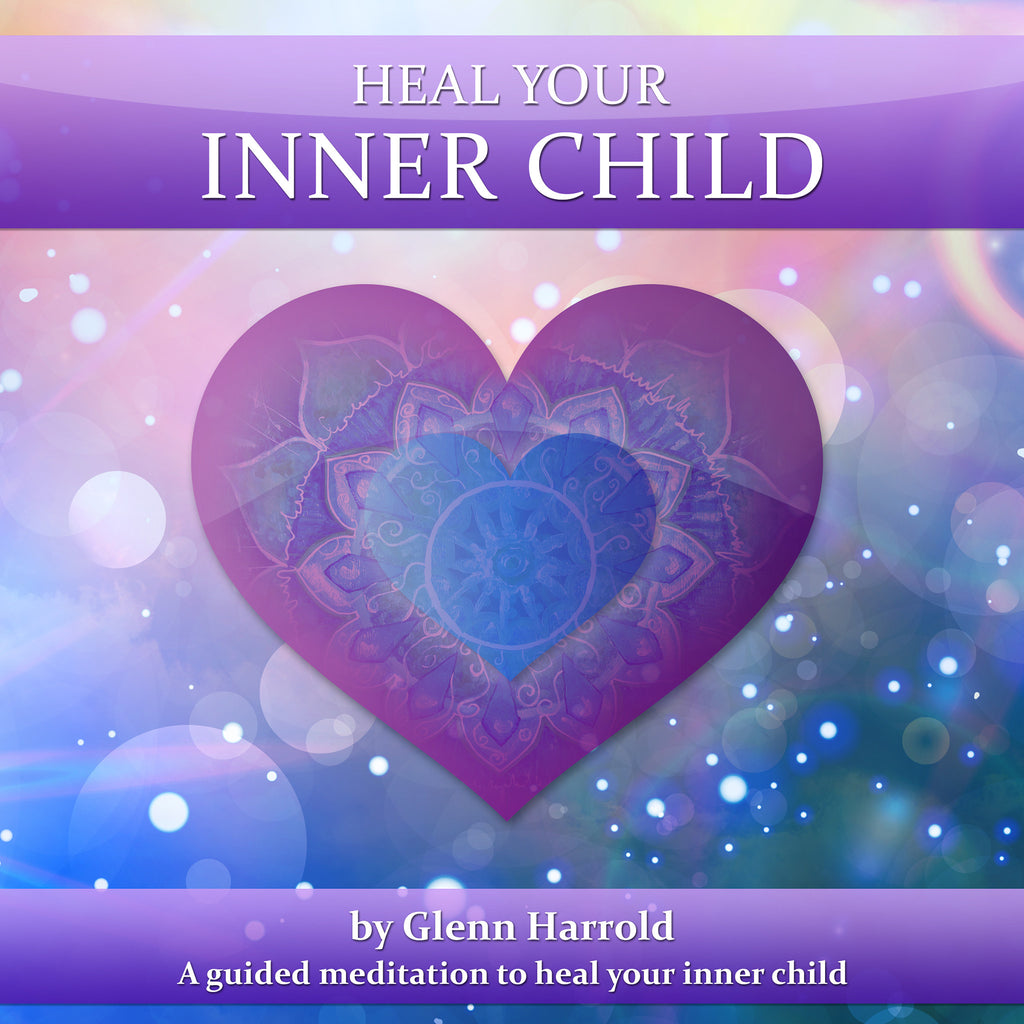 ---
A powerful guided meditation to help you heal your inner child
Heal Your Inner Child Features:
Glenn Harrold's calming voice guiding you into a completely relaxed state of mind & body.
Either a male or a female version of the meditation which both include a daytime version and a bedtime sleep version.
PLUS a 10-minute booster track called Feel Alive Now.
A soothing meditation with a state of the art production and unique sound frequencies.
Soothing background sounds recorded in specific musical keys and frequencies to deepen the relaxation effect.
Hypnotic echoed affirmations which pan from ear to ear across the stereo range - a deeply relaxing effect.
Heal Your Inner Child (MP3 Download)
This meditation recording by Glenn Harrold has been designed to help you heal your inner child of wounds, blockages, negative emotions and traumas from your past.
How would you like to reprogram your inner self at the deepest level to feel very secure and loved and to let go of any self-doubt, fears and worries? With Glenn's beautiful, nurturing recording you can do just that and develop a deep rooted belief that nothing can hold you back and that you can live life with complete freedom. This guided meditation takes you on a powerful journey where you will connect with your inner child where you will be encouraged to heal and nurture this aspect of yourself.
At all times you will feel safe and secure even if you feel emotional during the process, as emotional abreactions are often a part of inner child work when you clear old blocks from the past. And even though inner child work can be intense at times, when you clear old traumas you can begin to feel lighter and more like your real self.
This recording will help you give your inner child all the love and security they need and as a result you will feel so much stronger in yourself and be able to deal with the ups and downs of life with so much more confidence and self-belief.
Please note:


This recording has two versions, one for women and one for men so that it has a more personal feel to it. Please take care to select the right version.
It is recommended that you continue to use this recording as often as you can as the healing process can have a number of layers. This powerful hypnosis recording will help you become so much more creative and spontaneous in all areas of your life.
MP3 Track Listing:
1. Heal Your Inner Child (awake ending) 31:43 mins
2. Heal Your Inner Child (sleep ending) 33:11 mins
3. Feel Alive Now! (awake ending) 10:57 mins
Post hypnotic affirmations include:
My inner child continues to heal and grow stronger
I am loved and I accept myself completely
I deserved to be happy, healthy and healed
I love and cherish my inner child I believe in myself
Heal Your Inner Child MP3 ISBN: 9781905835553
* Disclaimer: Specific results are not guaranteed. Results may vary.
---
Share this Product