Become An Affiliate
Would you like to earn money as a reseller of our best-selling hypnosis and meditation recordings?
Read More...
Play Great Golf - MP3 Download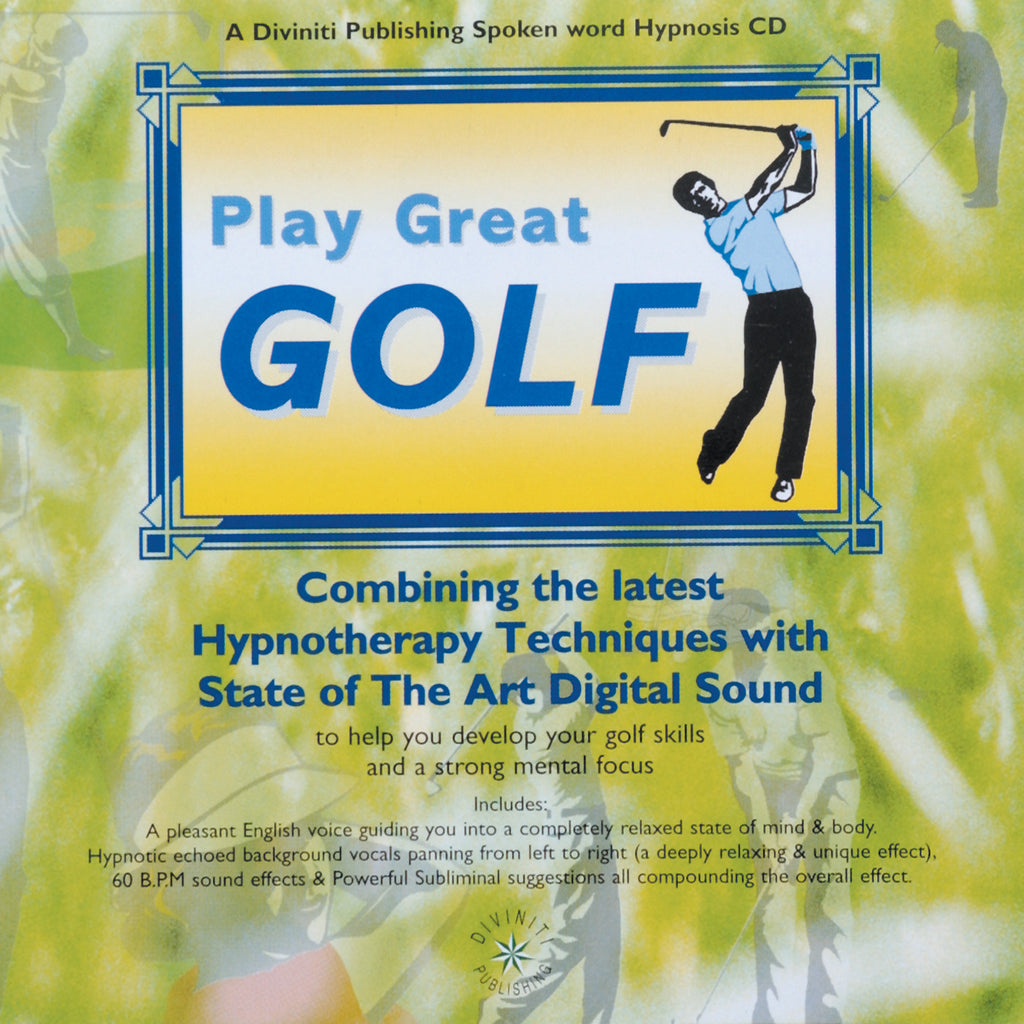 ---
Two high quality guided hypnotherapy sessions to help you play great golf!
Featuring:
Glenn's highly acclaimed hypnosis techniques guiding you into a deep state of mental and physical relaxation.
Background sound effects recorded at certain frequencies and in specific keys to enhance the deep trance effect.
Hypnotic echoed backing vocals panning from left to right across the stereo range - a unique hypnotic effect.
Sound effects and powerful subliminal suggestions - all compounding the overall effect.
Each track combines powerful hypnotherapy techniques with a state of the art digital recording technology.
Play Great Golf (MP3 Download)
This superb high quality 2 track hypnotherapy MP3 Download by the UK's best selling hypnotherapist Glenn Harrold, combines powerful clinical hypnotherapy techniques with state of the art digital recording technology. Play Great Golf will help golfers of all standards to develop a strong mental focus and consistently play great golf. Also includes modelling techniques and many post hypnotic suggestions to help the listener develop great timing, judgement, and self-belief.
From the Best selling Diviniti Publishing Hypnosis range which regularly features at the top of the Nielsen Book track UK self-help audio chart.
This powerful MP3 is a completely safe and very effective way of building your self-esteem. After listening to both tracks you will automatically feel more assertive and self-assured and begin to develop an inner peace and self-esteem that will grow stronger over time.
Play Great Golf Hypnosis MP3 ISBN: 9781905835256
* Disclaimer: Specific results are not guaranteed. Results may vary.
---
Share this Product