Become An Affiliate
Would you like to earn money as a reseller of our best-selling hypnosis and meditation recordings?
Read More...
Relaxation complète - MP3 Download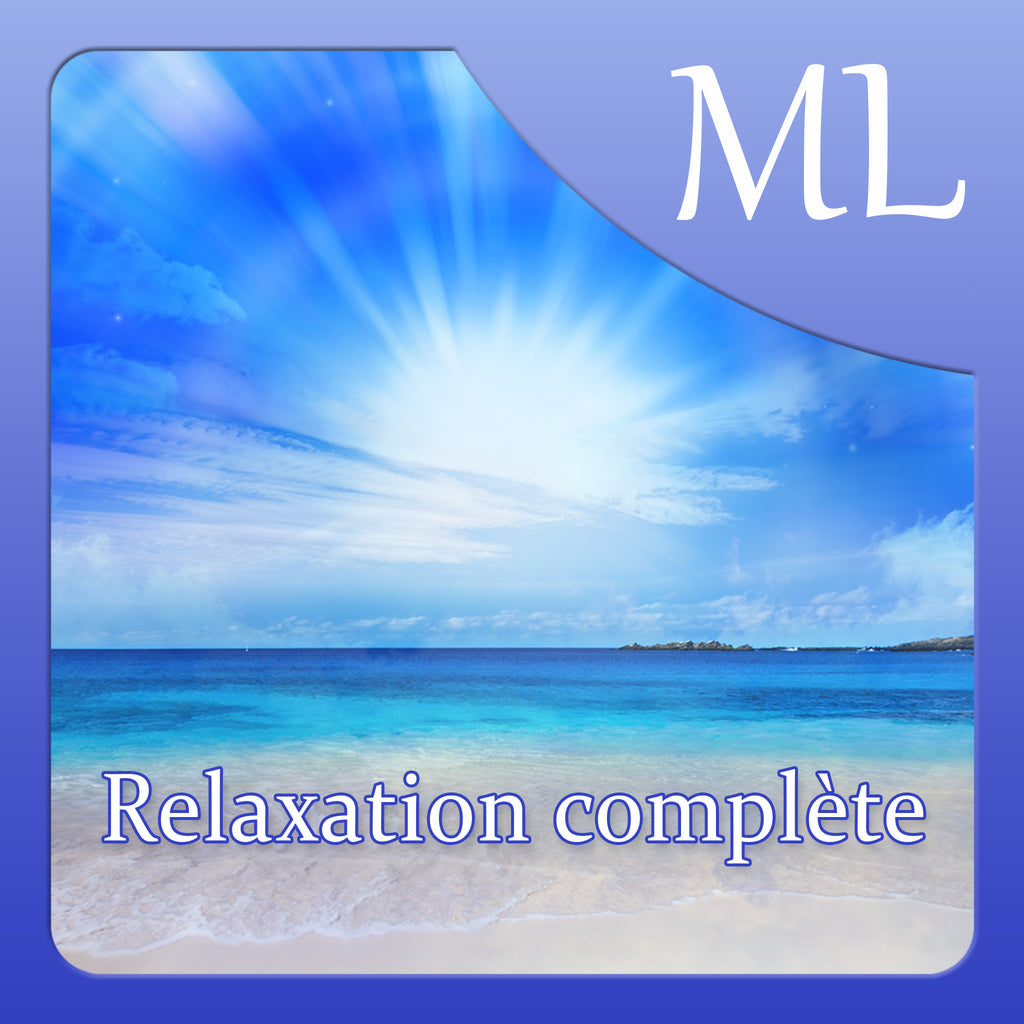 ---
Relaxation complète par Marjolaine Lemieux : hypnose, méditation, relaxation.
Relaxation complète MP3
Surmontez le stress et l'anxiété et atteignez un état de relaxation profonde à l'aide de cet enregistrement d'autohypnose de grande qualité créé par Glenn Harrold (Hypnothérapeute et auteur renommé).
Cet outil audio vous guidera en toute sécurité dans un état de relaxation profonde en plus de vous offrir des suggestions post-hypnotiques qui vous aideront à faire face au stress et à l'anxiété, avec calme et sérénité, au quotidien. Vous serez guidés par la voix réconfortante de Marjolaine Lemieux, narratrice et diplômée de l'École de formation professionnelle en hypnose du Québec. L'environnement sonore est enregistrés dans des tonalités et à des fréquences favorisant une détente profonde. Vous bénéficierez aussi de puissantes affirmations hypnotiques diffusées de façon panoramique de gauche à droite. Pour un effet optimal, nous suggérons d'ailleurs l'usage d'un casque d'écoute.
Après avoir atteint cet état de profonde relaxation et de réceptivité, vous assimilerez sans effort les suggestions post-hypnotiques qui vous permettront de faire face aux aléas de la vie moderne, fort d'une nouvelle sensation de paix et de calme intérieur. Si ce fichier MP3 vous fait du bien, merci de partager votre appréciation sur Facebook ou Tweeter. Vous permettrez ainsi à d'autres de profiter des effets positifs de cette science bienfaisante pour le corps et l'esprit.
---
À propos de Marjolaine Lemieux :
Marjolaine Lemieux est comédienne, coach d'acteurs, enseignante et traductrice. Elle est aussi passionnée par l'hypnose. C'est après en avoir elle-même expérimenté les bienfaits dans sa vie qu'elle décide d'étudier le phénomène. Diplômée technicienne en hypnose de l'EFPHQ (École de formation professionnelle en hypnose du Québec), elle poursuit actuellement sa formation d'hypnothérapeute.
Marjolaine a un parcours riche et hétéroclite dont l'axe principal est l'humain, les émotions et le langage. Depuis toujours, elle suit ses élans et trouve des réponses à ses questions à travers moult disciplines humanitaires et artistiques.
Outre les rôles qu'elle a joués au théâtre, à la télévision et au cinéma, elle oeuvre avec sa voix depuis des années sur les ondes de la radio et de la télévision québécoise, elle chante, et s'est prêtée à l'enregistrement de livres parlés à l'INCA (Institut national canadien pour les aveugles).
Plus que jamais animée du désir d'améliorer la qualité de vie d'un plus grand nombre de gens, c'est avec bonheur qu'elle collabore avec le célèbre hypnothérapeute Glenn Harrold et vous offre l'adaptation française de ses pistes d'autohypnose.
À propos de Glenn Harrold :
Glenn Harrold est auteur, éditeur, musicien, et hypnothérapeute renommé. Ses enregistrements d'autohypnose, en format CD, MP3 et Apps, se sont vendus à plus de 3 000 000 exemplaires et sont, à ce jour, les meilleurs vendeurs du genre au Royaume-Uni.
Ce sont aussi les enregistrements de développement personnel les plus téléchargés dans le monde, toutes catégories confondues. Glenn est l'auteur de plusieurs ouvrages portant sur le développement personnel et l'hypnothérapie, publiés chez Orion au Royaume-Uni et McGraw aux États-Unis, éditeur du bestseller The Answer. En mai 2011, Glenn a été nommé Compagnon de la British School of Clinical Hypnosis, en reconnaissance de ses réalisations en hypnothérapie.
* Disclaimer: Specific results are not guaranteed. Results may vary.
---
Share this Product