Become An Affiliate
Would you like to earn money as a reseller of our best-selling hypnosis and meditation recordings?
Read More...
Letting Love In - Lucinda Drayton - MP3 Download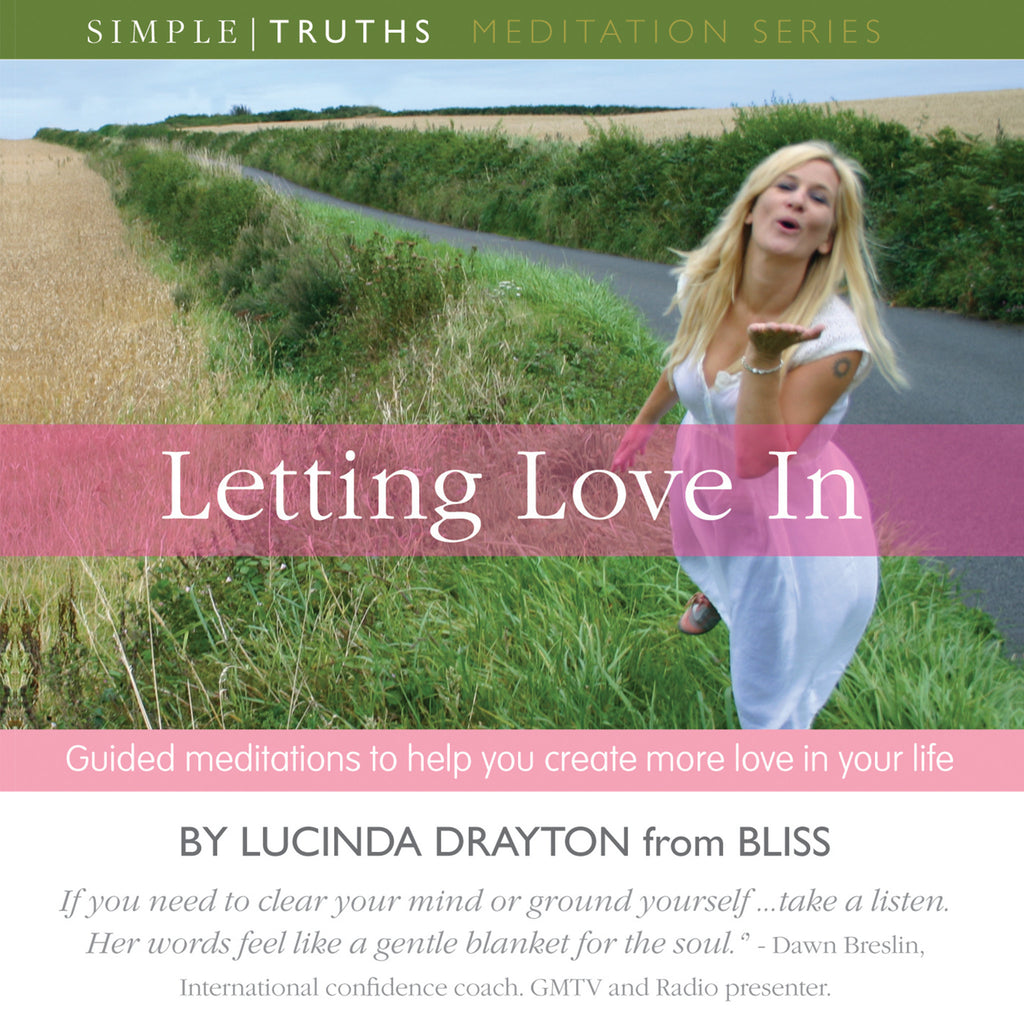 ---
Letting Love In (MP3 Download)
This second MP3 Download in the simple truths series by Lucinda Drayton is an inspirational three track meditation to help open the heart and create a healthy love for the self and others. This MP3 Download will help you to improve existing relationships by encouraging a positive attitude towards those in your life, as well as attracting new loving, supportive people into your life. As you become more loving, so you attract more love to you. The three tracks are Walking In Love, The River, and Improving A Relationship.
Fans of Bliss will recognise the heart and soul in this recording as Lucinda's truly beautiful voice guides the listener to a very special place of peace and unconditional love. This is a meditation MP3 that is of the very highest quality in terms of production, sound and content.
---
Letting Love In MP3 ISBN:9781905835850
* Disclaimer: Specific results are not guaranteed. Results may vary.
---
Share this Product