Become An Affiliate
Would you like to earn money as a reseller of our best-selling hypnosis and meditation recordings?
Read More...
A Children's Confidence - MP3 Download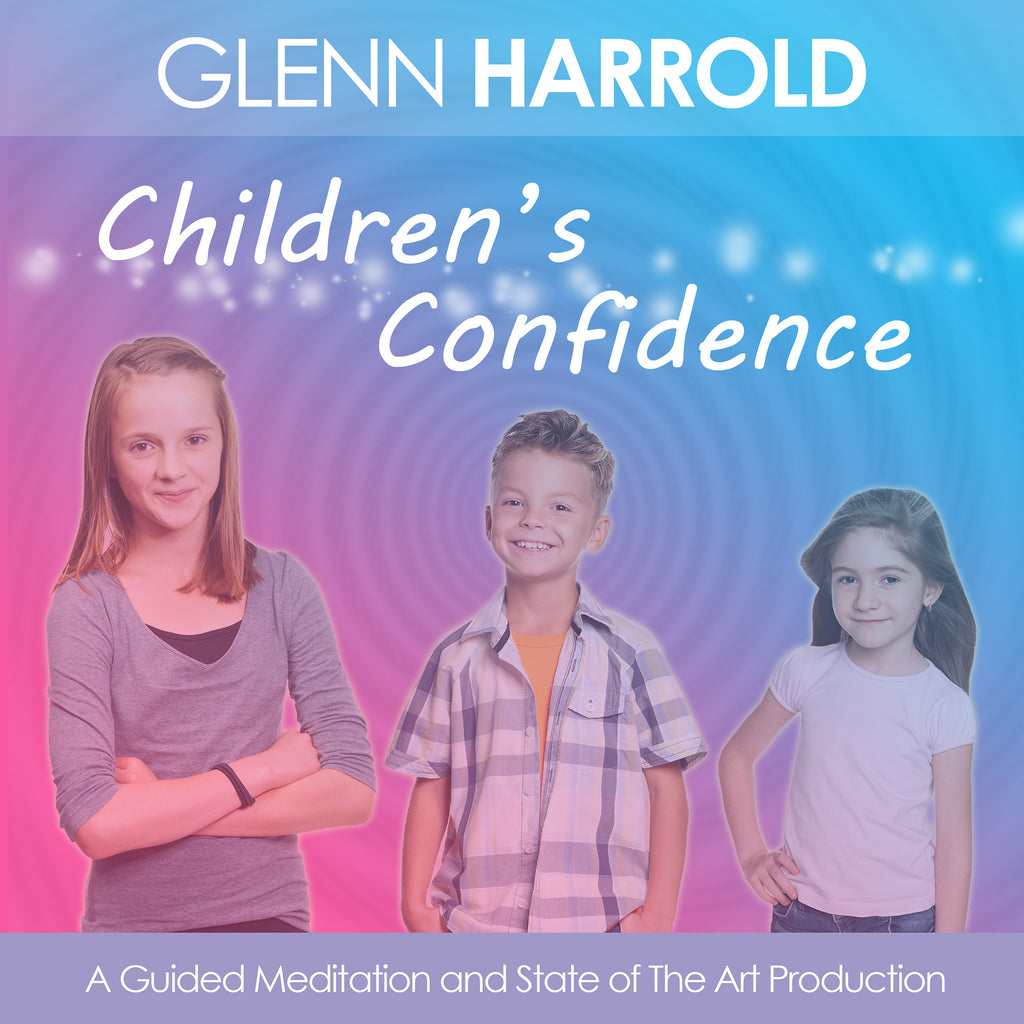 ---
A high quality Children's Confidence hypnotherapy MP3 download
Featuring:
Glenn's highly acclaimed hypnosis techniques guiding you into a deep state of mental and physical relaxation.
Background sound effects recorded at certain frequencies and in specific keys to enhance the deep trance effect.
Hypnotic echoed backing vocals panning from left to right across the stereo range - a unique hypnotic effect.
Sound effects & powerful subliminal suggestions - all compounding the overall effect.
Each track combines powerful hypnotherapy techniques with a state of the art digital recording technology.
A Children's Confidence (MP3 Download)
A superb high quality hypnosis MP3 download by Glenn Harrold - the UK's best selling self-help audio author. This relaxing and calming children's bedtime title combines gentle hypnotherapy techniques with state of the art digital recording technology. It is part of the best selling Diviniti Publishing hypnosis range which regularly features in the top 20 of the UK Nielsen book track audio chart.
Each track is aimed at empowering children and are packed full of hypnotic positive suggestions embedded in absorbing story lines. Glenn says: "As a father myself I wanted to create a powerful recording that will help kids of all ages overcome typical fears and help them to cope with the many pressures of growing up in the world today. This recording is aimed at helping kids deal with schoolwork and of fitting in with peer groups, as well as building self worth and self-respect".
Children of all ages can listen to both recordings, although track 2 is aimed at a slightly younger audience, approximately from 5 to 12. Track 3 is roughly aimed at 10 to 16 year olds. I would explain to your child that they mustn't worry if they feel they are too old (or young) for some parts of the recording as the most important part is that they absorb the suggestions towards the end of each track. Whatever their age it is a good idea to encourage them to listen to one or both tracks regularly.
Please be careful with headphone leads if your child listens at night, as they may well fall asleep before the end of the recording.
Features two meditations containing: A pleasant voice and hypnotic echoed background vocals panning from left to right across the stereo range - a deeply relaxing and unique effect. Soothing sound effects and subliminal suggestions all compounding the overall effect.
MP3 Track Listing:
1. Introduction 01:03
2. The Magical Journey (awake ending) 24:32
3. Believe In Yourself (sleep ending) 28:09
Please note: This title has an awake ending at the end of the first two tracks, and a go to sleep ending at the end of the third track which will guide the listener into a peaceful sleep, making it ideal for night-time use.
A Children's Confidence Hypnosis MP3 ISBN: 9781905835249
* Disclaimer: Specific results are not guaranteed. Results may vary.
---
Share this Product