Become An Affiliate
Would you like to earn money as a reseller of our best-selling hypnosis and meditation recordings?
Read More...
The Space Adventure - MP3 Download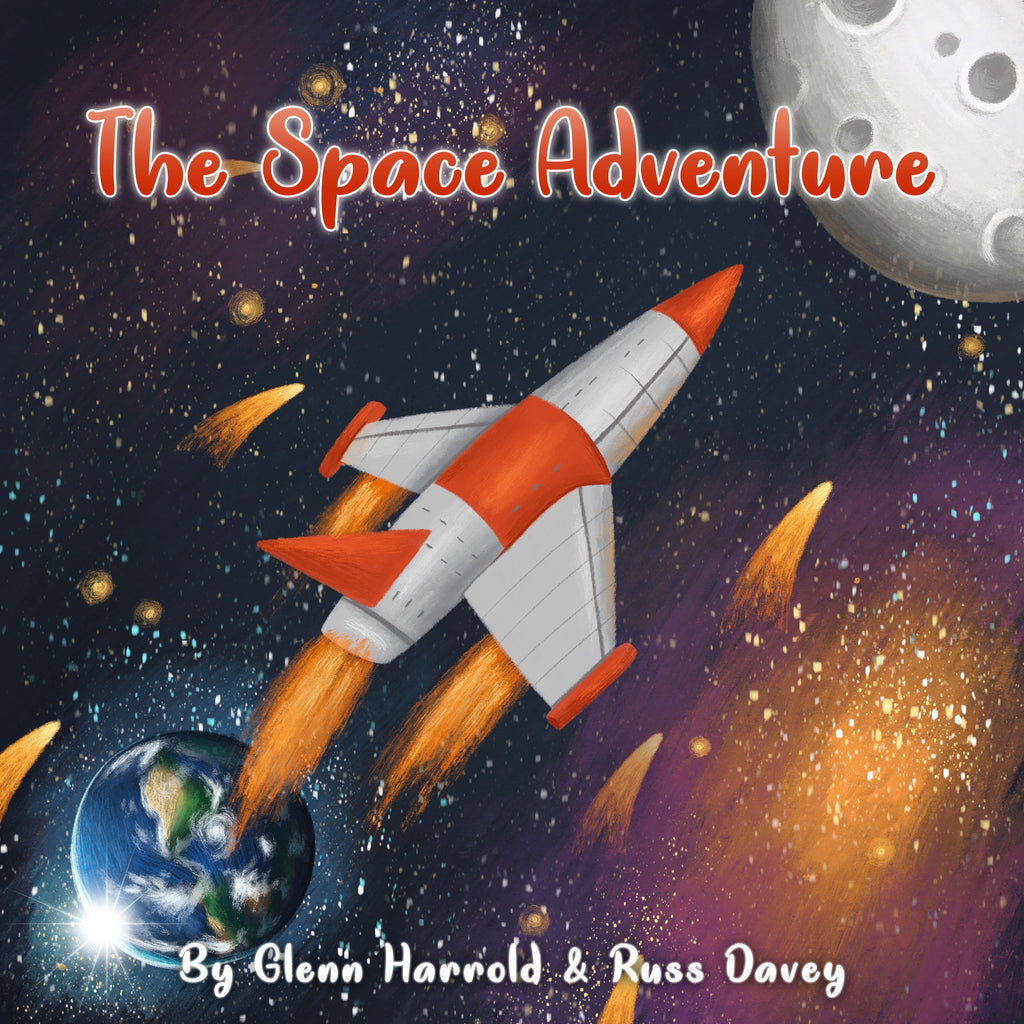 ---
A deeply relaxing and calming children's meditation.
Featuring:
Magical echoed affirmations, which pan in front of you, then behind you, above you and below you (headphones required).
Snuggle up and listen to Glenn's reassuring voice guiding you into a deeply relaxed state.
Peaceful music written specifically to complement each meditation by Russ Davey.
The Space Adventure (MP3 Download)
This deeply relaxing and calming children's meditation is aimed at 6-12 year olds, but it can be enjoyed by children of all ages.
In this meditation, you will fly your very own rocket into space as you travel all the way to the moon! As you stand on the surface of the moon, you'll feel happy and peaceful as you watch the sparkling stars in the galaxy all around you. This meditation will help you to feel good about yourself, more relaxed at school, and more confident with your friends.
Towards the end of the meditation, Glenn will ask you to repeat some special words to help you feel confident and happy. These happy feelings will stay with you in your everyday life, at home and at school.
You can listen to this meditation during the day to help you feel more relaxed or just before bedtime to help you drift off to sleep.
This children's meditation can help:
Reduce anxiety and stress
Improve sleep
Develop imagination
Build self-confidence
Improve focus and attention
Can be used in the classroom or at home
Affirmations:
I love going on adventures
I am brave and confident
I feel happy and peaceful
MP3 Track Listing:
1. The Space Adventure (sleep ending) 19:53 mins
This track has a sleep ending and will guide you into a peaceful sleep at the end, making it ideal for night time use. However, it can be used at any time.
---
About The Authors
Glenn Harrold
Glenn Harrold is an experienced hypnotherapist and meditation teacher who has helped thousands of clients in one-to-one therapy sessions. His uniquely effective series of high quality meditations have sold over 10 million. In May 2011 he was made a fellow of the British Society of Clinical Hypnosis for his achievements in hypnotherapy. Glenn now lives in the Algarve, Portugal, with his wife Nicola, and his two young sons Noah and Eden.
Russ Davey
Russ Davey is an accomplished musician with over 25 years' experience composing, performing and teaching music. In 2007 he became Glenn Harrold's Creative Designer. In 2015 he co-authored a range of Mindfulness Meditation titles with Glenn which have been listened to over 4 million times and translated into 5 languages.
The Space Adventure MP3 ISBN: 9781908321626
* Disclaimer: Specific results are not guaranteed. Results may vary.
---
Share this Product