Become An Affiliate
Would you like to earn money as a reseller of our best-selling hypnosis and meditation recordings?
Read More...
Preparing for Pregnancy - MP3 Download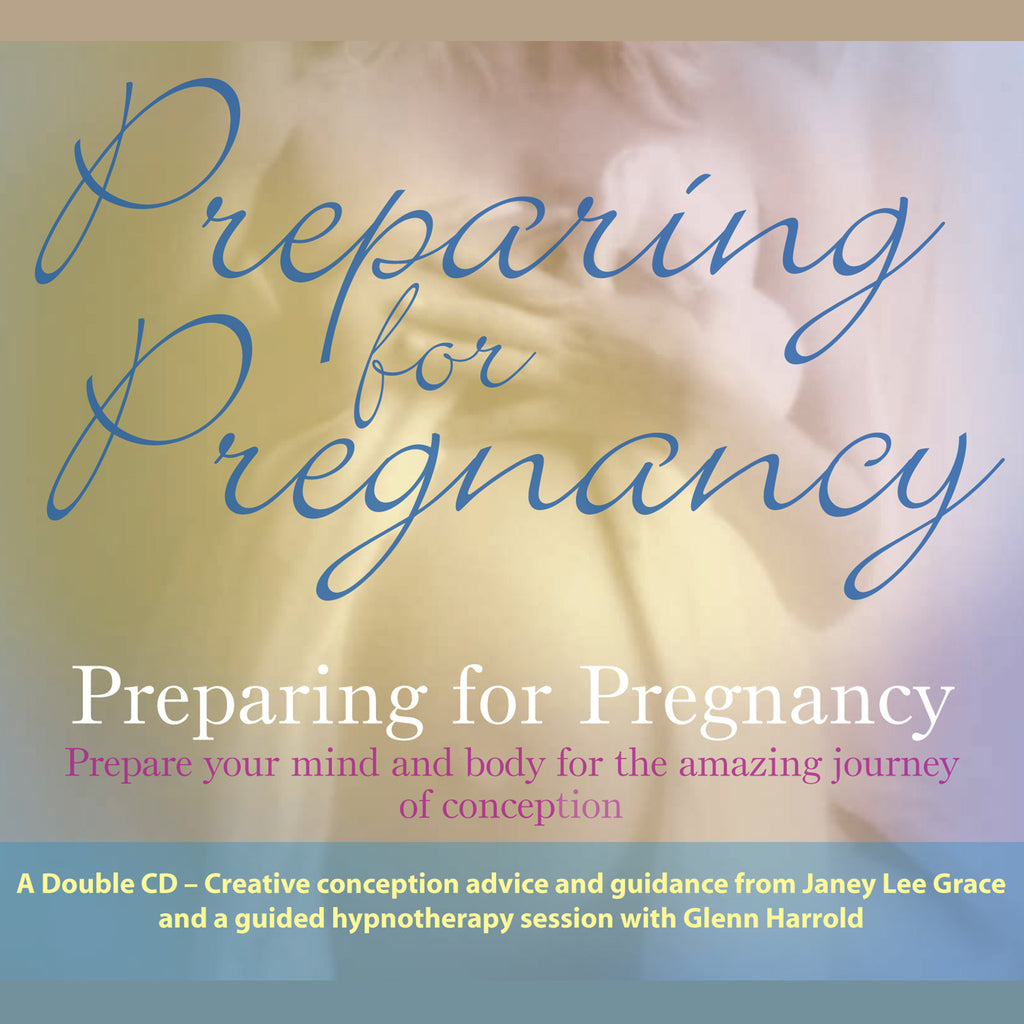 ---
Preparing for pregnancy tips & advice plus a high quality hypnotherapy session.
Featuring:
Glenn's highly acclaimed hypnosis techniques guiding you into a deep state of mental and physical relaxation.
Background sound effects recorded at certain frequencies and in specific keys to enhance the deep trance effect.
Hypnotic echoed backing vocals panning from left to right across the stereo range - a unique hypnotic effect.
60 beats per minute sound effects & powerful subliminal suggestions - all compounding the overall effect.
Both tracks combine powerful hypnotherapy techniques with a state of the art digital recording technology.
Preparing for Pregnancy (MP3 Download)
Two top quality tracks to help mums-to-be who need help with conceiving. The first track, preparing for pregnancy, includes tips and techniques by Janey Lee Grace (co-presenter of the BBC Steve Wright Radio 2 show). The second track is a powerful 38 minute hypnotherapy recording by Glenn Harrold.
Track 1 - Creative Conception is an inspirational recording by Janey Lee Grace full of tips and techniques, which will help anyone endeavouring to become pregnant to look at the various ways they can prepare themselves for this wonderful journey into motherhood.
Track 2 - Conceive Easily is a high quality hypnotherapy track by Glenn Harrold combining powerful clinical hypnotherapy techniques to reduce stress levels to help you conceive more easily. On this recording you will be guided into a wonderful state of mental and physical relaxation and given many post-hypnotic suggestions to help you prepare your mind and body for conception.
Track Listing
1: Creative Conception by Janey Lee Grace 34:25 mins
2: Conceive Easily Hypnotherapy Session by Glenn Harrold 38:14 mins
---
Preparing for Pregnancy is one of three titles by Glenn Harrold and Janey Lee Grace to help mums-to-be before, during and after pregnancy. The other two titles are joyful pregnancy and blissful birth. 
Preparing for Pregnancy MP3 ISBN: 9781905835812
* Disclaimer: Specific results are not guaranteed. Results may vary.
---
Share this Product