Become An Affiliate
Would you like to earn money as a reseller of our best-selling hypnosis and meditation recordings?
Read More...
Pain Control - MP3 Download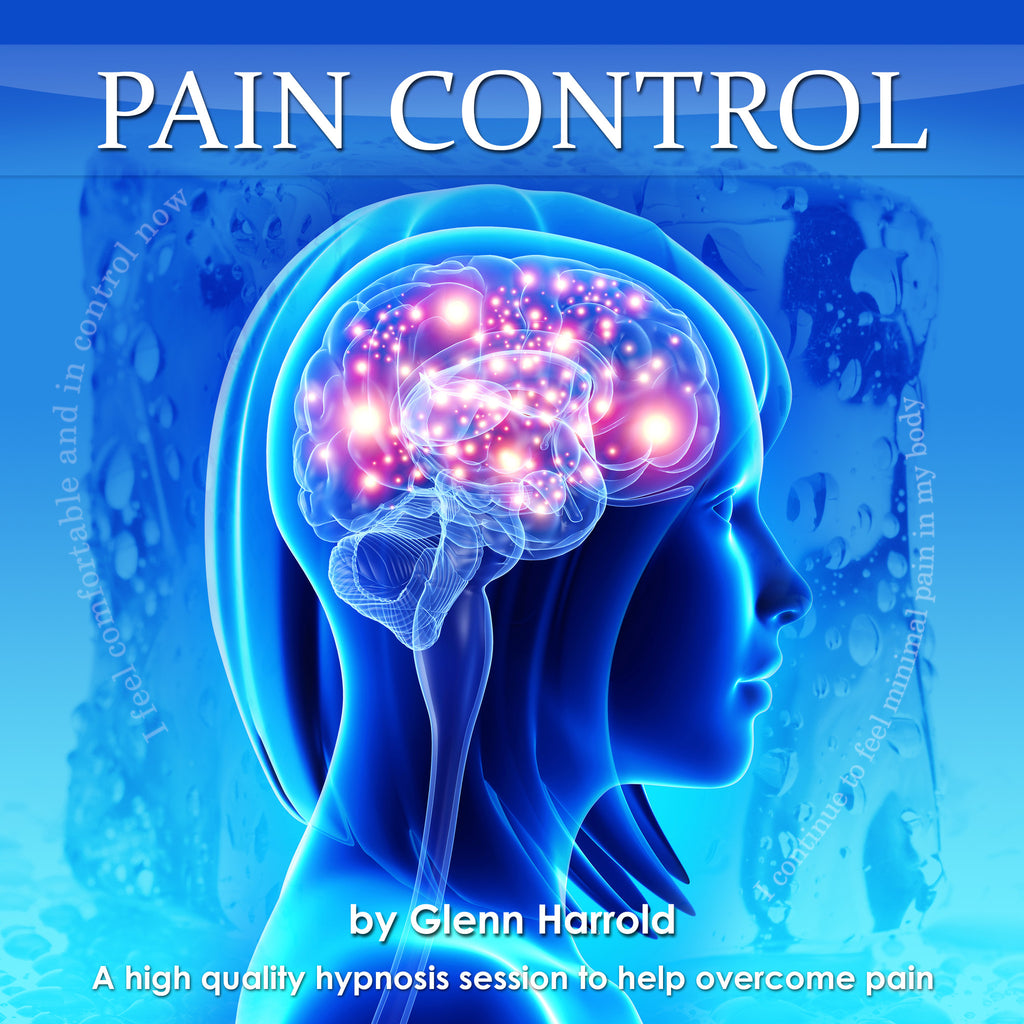 ---
A high quality hypnosis session to help overcome pain.
Featuring:
Glenn's highly acclaimed hypnosis techniques guiding you into a deep state of mental and physical relaxation.
Background sound effects recorded at certain frequencies and in specific keys to enhance the deep trance effect.
Hypnotic echoed backing vocals panning from left to right across the stereo range - a unique hypnotic effect.
Sound effects and powerful subliminal suggestions - all compounding the overall effect.
Each track combines powerful hypnotherapy techniques with a state of the art digital recording technology.
Pain Control (MP3 Download)
This powerful hypnosis recording by best-selling self-help author Glenn Harrold has been designed to help you to control pain naturally. Pain signals are nerve impulses that travel through the central nervous system and to the brain. Once a pain response is registered in the brain a feeling of discomfort is felt. The level of discomfort is dependent on the strength of the pain signal.
Some people can cope better with pain than others depending on their subjective pain threshold. However, we all have an innate ability to control pain through the power of the mind.
The aim of this recording is to minimise pain signals to manageable levels, but not to remove them completely, as pain is there to show us that there is a problem.
The human brain has so much natural potential for controlling pain levels as well as healing the body. On this recording Glenn uses a number of special hypnotherapy techniques to help you to minimise the strength of these pain signals. Journeying deeply into your unconscious mind will bring you a feeling of peace and comfort and will naturally activate your body's healing resources.
Hypnotherapy is a very powerful method for controlling pain and healing the body. It is recommended that you use this recording regularly, ideally in conjunction with Glenn's Heal Your Body title, which works on physical healing. This recording will take you in to a deep place where you can really empower yourself and take back control.
Post hypnotic affirmations include:
I continue to feel minimal pain in my body
I feel comfortable and in control now
I take control of my health and well being
I love and accept myself completely
Pain Control MP3 ISBN: 9781905835577
* Disclaimer: Specific results are not guaranteed. Results may vary.
---
Share this Product