Become An Affiliate
Would you like to earn money as a reseller of our best-selling hypnosis and meditation recordings?
Read More...
Overcome Bereavement - MP3 Download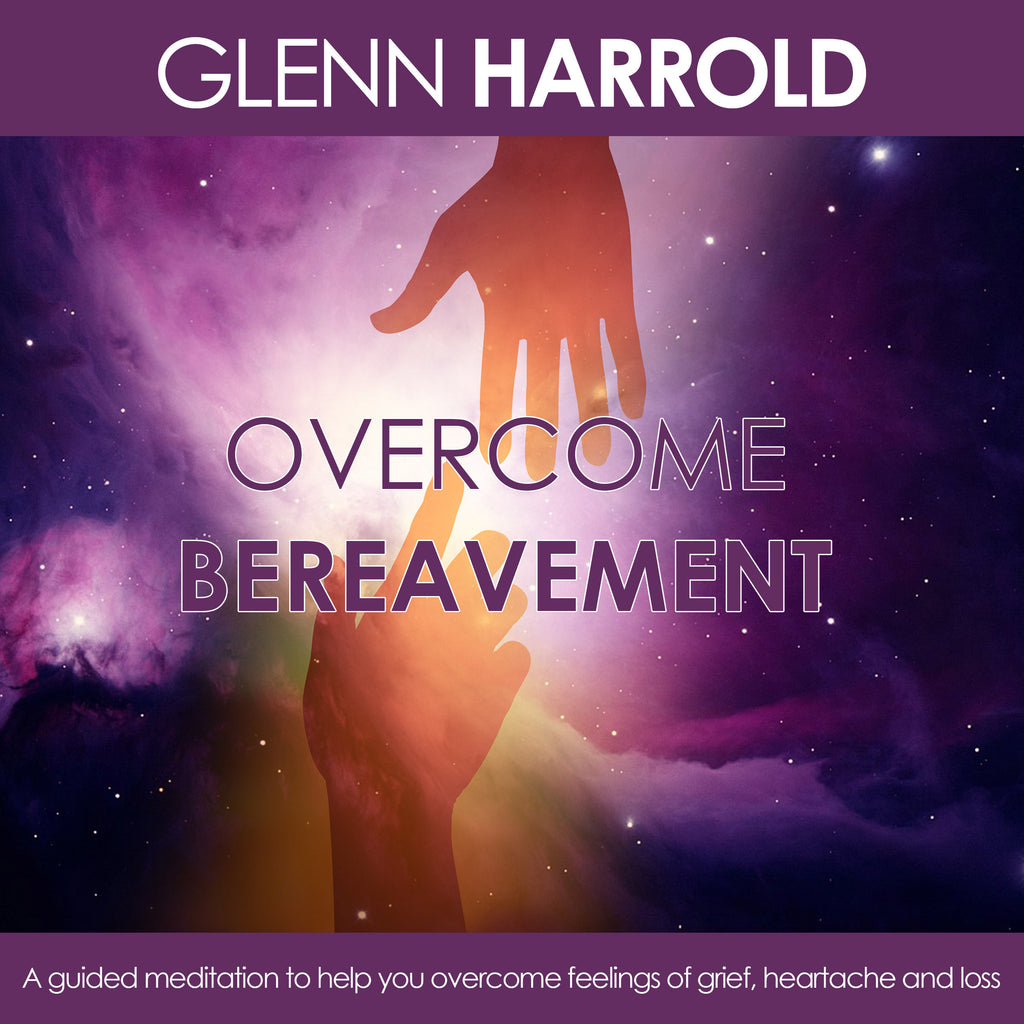 ---
Overcome feelings of grief, heartache and loss and release any unresolved guilt or regrets.
Featuring:
Glenn's highly acclaimed meditation techniques guiding you into a deep state of mental and physical relaxation.
Includes a 33-minute awake ending track for daytime use and a 36-minute sleep ending to use before bed.
Background sound effects recorded at certain frequencies and in specific keys to enhance the deep trance effect.
Hypnotic echoed affirmations, which pan from ear to ear across the stereo range - a deeply relaxing, unique effect.
Sound effects and powerful subliminal suggestions - all compounding the overall effect.
Combines relaxing meditation techniques with a state of the art digital recording technology.
Overcome Bereavement (MP3 Download)
This guided meditation has been carefully scripted to help listeners deal with the pain of loss and bereavement. When you lose someone close to you it is very important to process the grief and sadness you feel.
I would suggest you do not use this recording straight after losing someone, as the primary emotions are too raw. Preferably wait a few weeks and then begin listening when you are ready to process your feelings and deal with your loss.
You can listen overcome bereavement years after losing someone as it will always help you come to terms with your loss and deal with any unprocessed feelings.
The main aim of this guided meditation recording is to help you to deal with feelings of grief, bereavement, heartache and loss and to let go of any unresolved guilt or regret. When you process grief completely you can move forward and live life to the full, while holding that person in your heart.
This recording can also help you clear any karma with the person who has moved on and work on forgiveness. Relationships are not always perfect and sometimes you can be left with unprocessed feelings after a loved one passes. All feelings need to be processed to enable you to move on and this recording will give you the tools to do that.
I dedicate this recording to my Mum who passed on 07.06.07.
MP3 Track Listing:
1. Overcome Bereavement (awake ending) 33:18 mins
2. Overcome Bereavement (sleep ending) 36:08 mins
3. All of My Heart - Original Song by Glenn Harrold 3:31 mins
Post hypnotic affirmations include:
I love you unconditionally

I release any feelings of guilt or regret

I heal every part of our relationship now

I love you forever

I feel a deep sense of peace now
"We all shine on, like the moon and the stars and the sun."
- John Lennon
Overcome Bereavement Hypnosis MP3 ISBN: 9781908321145
* Disclaimer: Specific results are not guaranteed. Results may vary.
---
Share this Product