Become An Affiliate
Would you like to earn money as a reseller of our best-selling hypnosis and meditation recordings?
Read More...
Overcome Anxiety - MP3 Download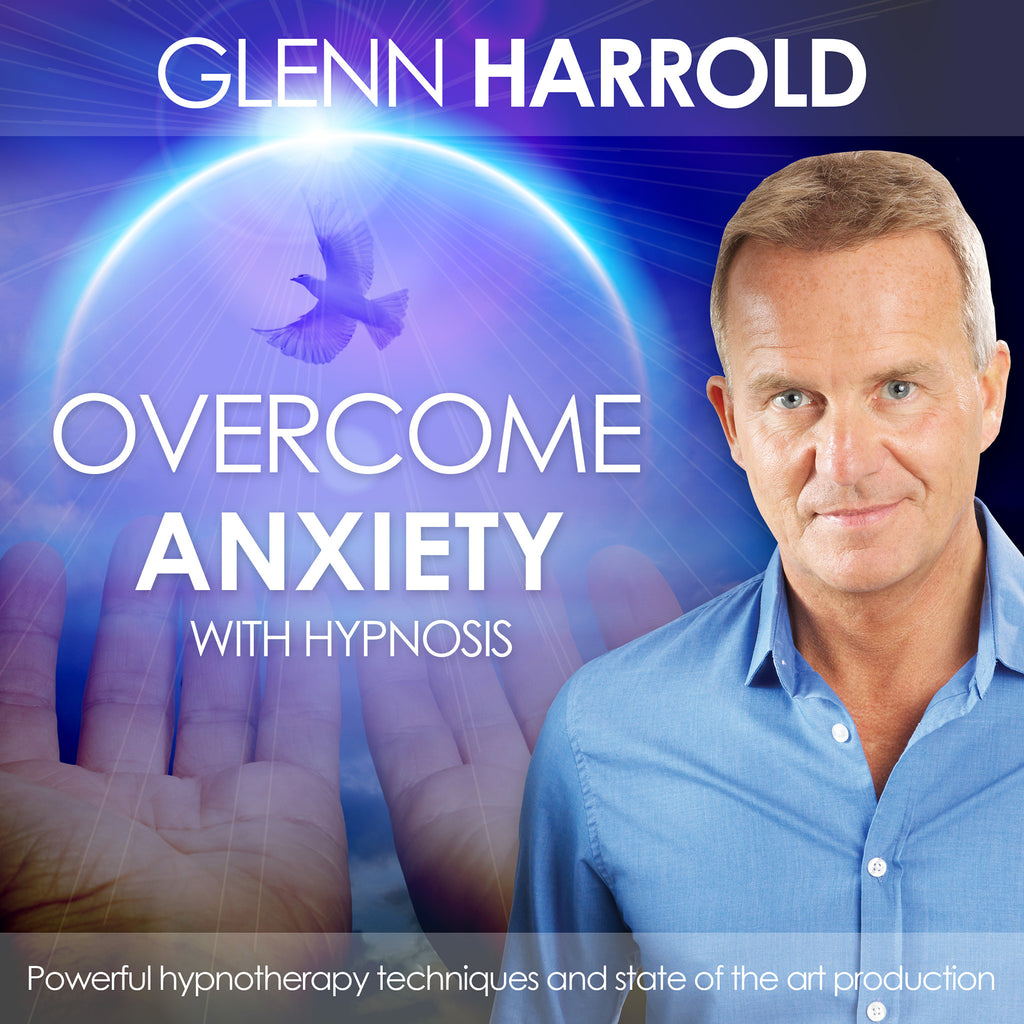 ---
A hypnotherapy session to help you overcome anxiety.
Featuring:
Glenn's highly acclaimed hypnosis techniques guiding you into a deep state of mental and physical relaxation.
Background sound effects recorded at certain frequencies and in specific keys to enhance the deep trance effect.
Hypnotic echoed backing vocals panning from left to right across the stereo range - a unique hypnotic effect.
Sound effects and powerful subliminal suggestions - all compounding the overall effect.
Each track combines powerful hypnotherapy techniques with a state of the art digital recording technology.
Overcome Anxiety - MP3 Download
This powerful hypnosis recording by best-selling self-help author Glenn Harrold has been designed to help you overcome anxiety and feel much more calm and in control of your stress levels. The recording has a very warm feel to it and will guide you into a deeply relaxed and safe space. From this inner place you will be guided to release the causes of your anxiety in a safe way. You are then guided to create an anchor to help you feel calm and composed when you are faced with stressful situations in your everyday life.
The sound effect, echoed affirmations and main hypnotherapy track combine to create a powerful recording that will give you much more control of any feelings of anxiety. Glenn uses his unique and highly acclaimed hypnotherapy techniques to get to the heart of this common problem. It is recommended you use the recording regularly so you can work with the techniques and break free of any destructive conditioning. With regular use of the recording and by absorbing the post hypnotic suggestions, you will feel so much stronger inside and cope more easily with the ups and downs of life.
This is a real therapy track rather than just a relaxer and it will help you deal with the effects of many types of stress faced in modern day life. This powerful hypnosis recording will help you feel so much more in control in all areas of your life. This recording includes a 12-minute sleep booster for bedtime listening.
Track Listing
1. Overcome Anxiety (awake ending) 33:24
2. Overcome Anxiety (sleep ending) 35:29
3. 12 Minute Sleep Booster (sleep ending)
Please note: The first track has an awake ending and will gently bring you back to full waking consciousness, making it ideal for daytime use. The second and third tracks have a sleep ending and will guide you into a peaceful sleep at the end, making it ideal for night-time use.
Overcome Anxiety MP3 ISBN: 9781908321121
---
iPhone & Android Apps
---
* Disclaimer: Specific results are not guaranteed. Results may vary.
---
Share this Product