Become An Affiliate
Would you like to earn money as a reseller of our best-selling hypnosis and meditation recordings?
Read More...
Morning Meditation For A Productive Day - MP3 Download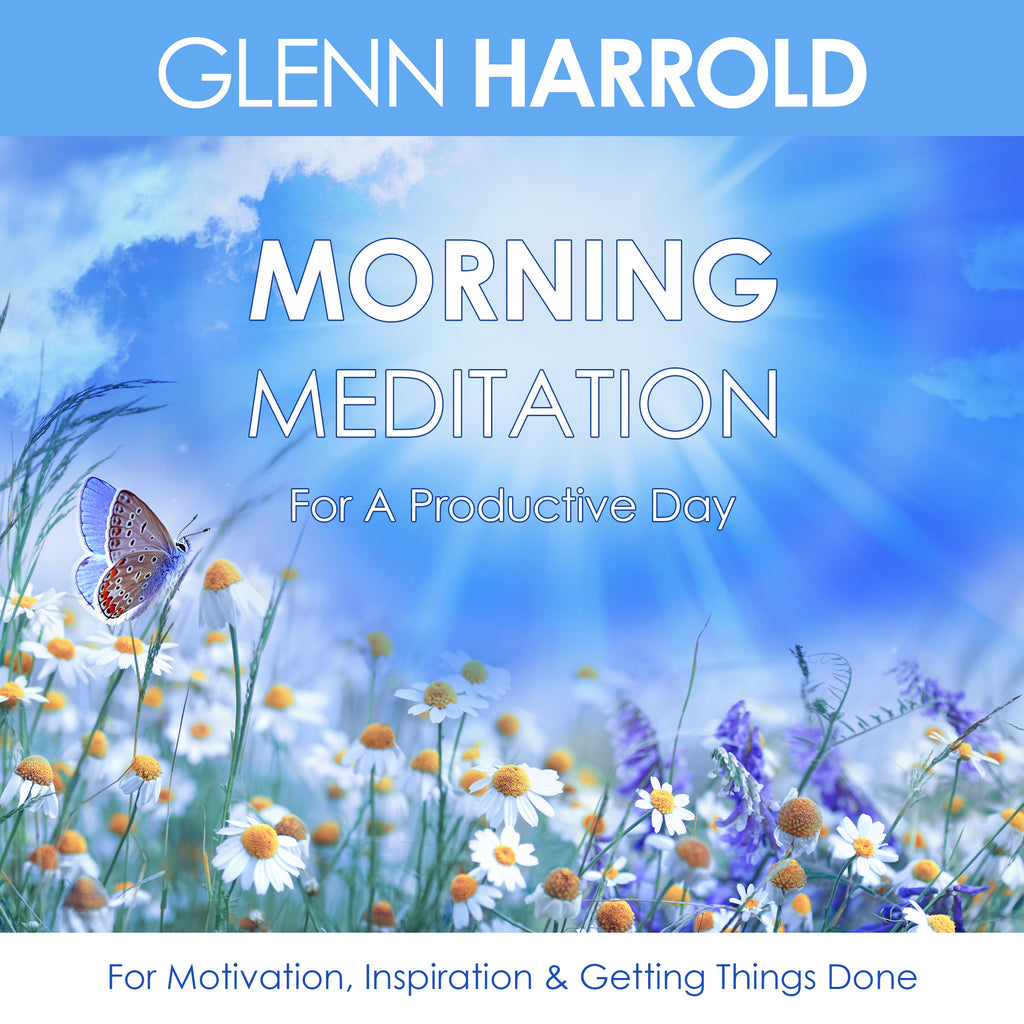 ---
For motivation, inspiration and getting things done.
Featuring:
Glenn's highly acclaimed meditation techniques guiding you into a deep state of mental and physical relaxation.
Background sound effects recorded at certain frequencies and in specific keys to enhance the deep trance effect.

8D hypnotic echoed affirmations, which pan

 in front of you, then behind you, above you and below you, as well as panning across both hemispheres helping you to absorb the affirmations deeply (headphones required).

Sound effects and powerful subliminal suggestions - all compounding the overall effect.
Combines relaxing meditation techniques with a state of the art digital recording technology.
Morning Meditation (MP3 Download)
This morning meditation focuses on setting intentions to have a very positive and productive day. So if you are struggling in any way, or lacking creativity, or procrastinating this is the perfect meditation for you.
Listen every morning, ideally soon after you awaken and allow yourself to become immersed in the post hypnotic suggestions and 8D affirmations. Please note that to experience the 8D effect, headphones are required.
Using this recording regularly will help you connect with your creativity and to feel very inspired and motivated. It will help you to focus your mind and set you up for having a very productive day.
The recording also focuses on a protective white light surrounding your aura that will shield you from any negativity in your day. So that any adversity or negativity you face in your day will bounce off you and not affect you.

Post Hypnotic 8D Affirmations:
I am motivated and inspired
I am very grateful for this new day
I love to get things done
I feel so creative and productive now
This affirmations in this meditation are in 8-dimensional sound. So when you listen through headphones it will feel at times the affirmations are in front of you, then behind you, above you and below you, as well as panning across both hemispheres.
It is a very powerful effect and it helps you to absorb the affirmations deeply as the effect engages your feelings. Regular use of this meditation will help you to continue to cultivate positive habits and thoughts.
There are also a number of subliminal abundance affirmations under the music at the end of the meditation, which have been placed in the mix below the human audible range. These subliminal suggestions become absorbed into your unconscious mind without critical analysis and help compound the effect of the main 8D abundance affirmations.

MP3 Track Listing:
1. Morning Meditation For A Productive Day (awake) 25:45 mins
This session has a wake-up ending and will gently bring you back to full waking consciousness at the end.
Morning Meditation Hypnosis MP3 ISBN: 9781908321541
* Disclaimer: Specific results are not guaranteed. Results may vary.
---
Share this Product