Become An Affiliate
Would you like to earn money as a reseller of our best-selling hypnosis and meditation recordings?
Read More...
Exercise Motivation Affirmations - MP3 Download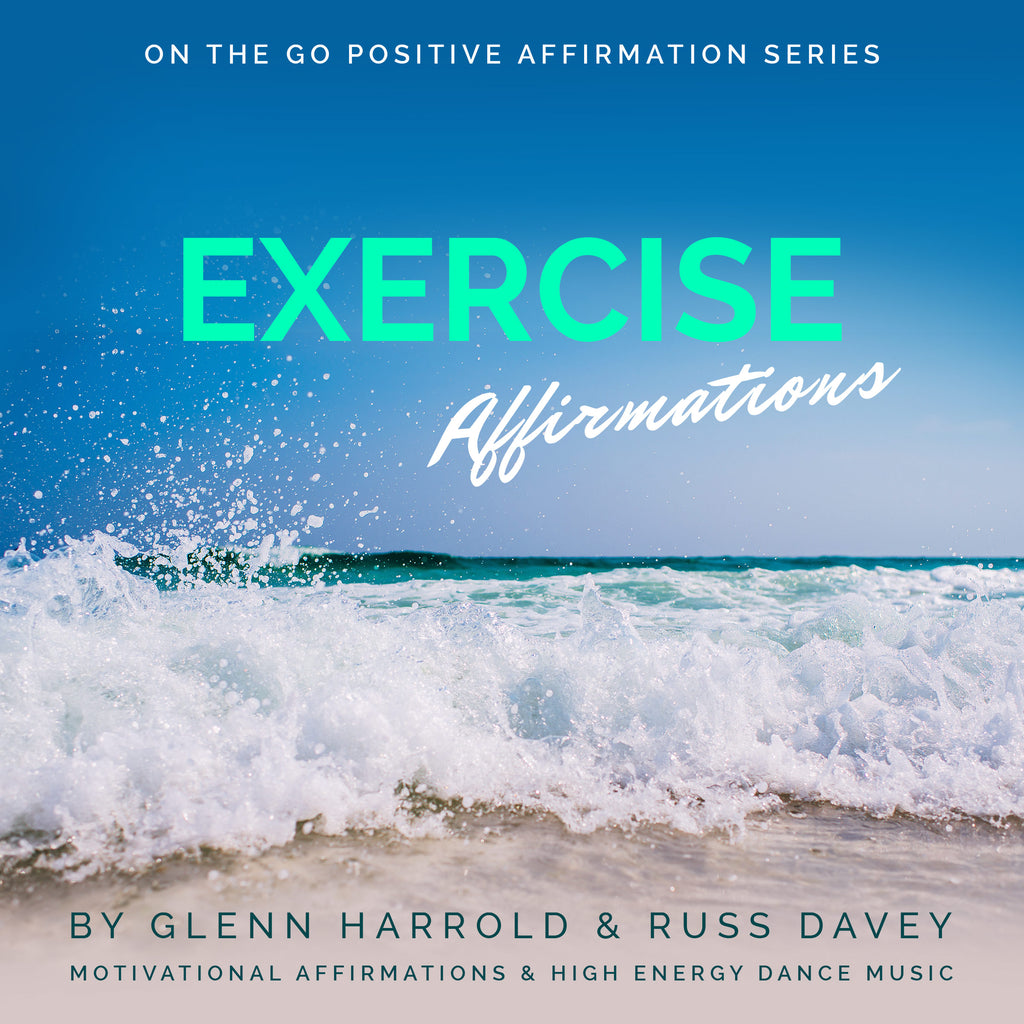 ---
An affirmational workout session to help you feel motivated whilst exercising.
Featuring:
A highly motivational 130 bpm 20-minute workout session for exercise motivation.
Glenn's highly acclaimed vocal techniques motivating you to exercise regularly.
Stereo-echoed affirmations, which pan from ear-to-ear across the stereo range.
High energy electronic dance music by Russ Davey designed specifically for exercise motivation.
A bonus 7-minute music only track without Glenn's vocal.
Powerful subliminal embedded suggestions.
Exercise Motivation Affirmations (MP3 Download)
A 20-minute motivational workout and affirmation track by Glenn Harrold and Russ Davey. This session is part of the On The Go Workout Affirmation series and can be used whilst engaging in most types of high or low intensity cardio exercises including running, aerobics, weight training, swimming, aqua aerobics, rowing, dancing, crossfit, cycling, jumping, walking and driving.
This session combines Glenn's reassuring and supportive vocal techniques with high energy 130 bpm electronic dance music. Glenn will encourage you to build a powerful desire to exercise regularly by associating feelings of great pleasure and enjoyment with exercise and fitness. This is further compounded by a series of affirmations throughout the session.
This title includes a bonus 7-minute music only track without Glenn's vocal which can be looped for longer workout sessions.
MP3 Track Listing:
1. Exercise Motivation Affirmations 20:09 mins
2. Exercise Motivation Music Only 7:27 mins
The recording can even induce feelings of joyfulness and help you to feel more energized and alive as you exercise.
---
About The Authors
Glenn Harrold 
Glenn is one of the world's most successful hypnotherapists. He has helped thousands including many celebrities in a 20 year career and his hypnosis and meditation titles have been downloaded over 10 million times. His hypnotherapy titles are well established as the UK's best-selling self-help CDs and downloads of all time and consistently top the self-help audio charts on Amazon, iTunes, Audible and Apple's App Store. In May 2011 he was made a Fellow of The British Society of Clinical Hypnosis in acknowledgement of his achievements in the world of hypnotherapy.
Russ Davey 
Russ is an accomplished musician with over 20 years' experience composing, performing and teaching music. In 2007 he became Glenn Harrold's Creative Designer and has been responsible for producing many of Glenn's print and online artwork designs. In 2015 he co-authored the Mindfulness Meditation series with Glenn which was followed in 2018 by a 10 day course on Insight Timer called Learn to Mindfully Manage Stress & Anxiety.
Exercise Motivation Affirmations MP3 ISBN: 9781908321404
* Disclaimer: Specific results are not guaranteed. Results may vary.
---
Share this Product