Become An Affiliate
Would you like to earn money as a reseller of our best-selling hypnosis and meditation recordings?
Read More...
Pass Your Driving Test & Overcome Driving Nerves - MP3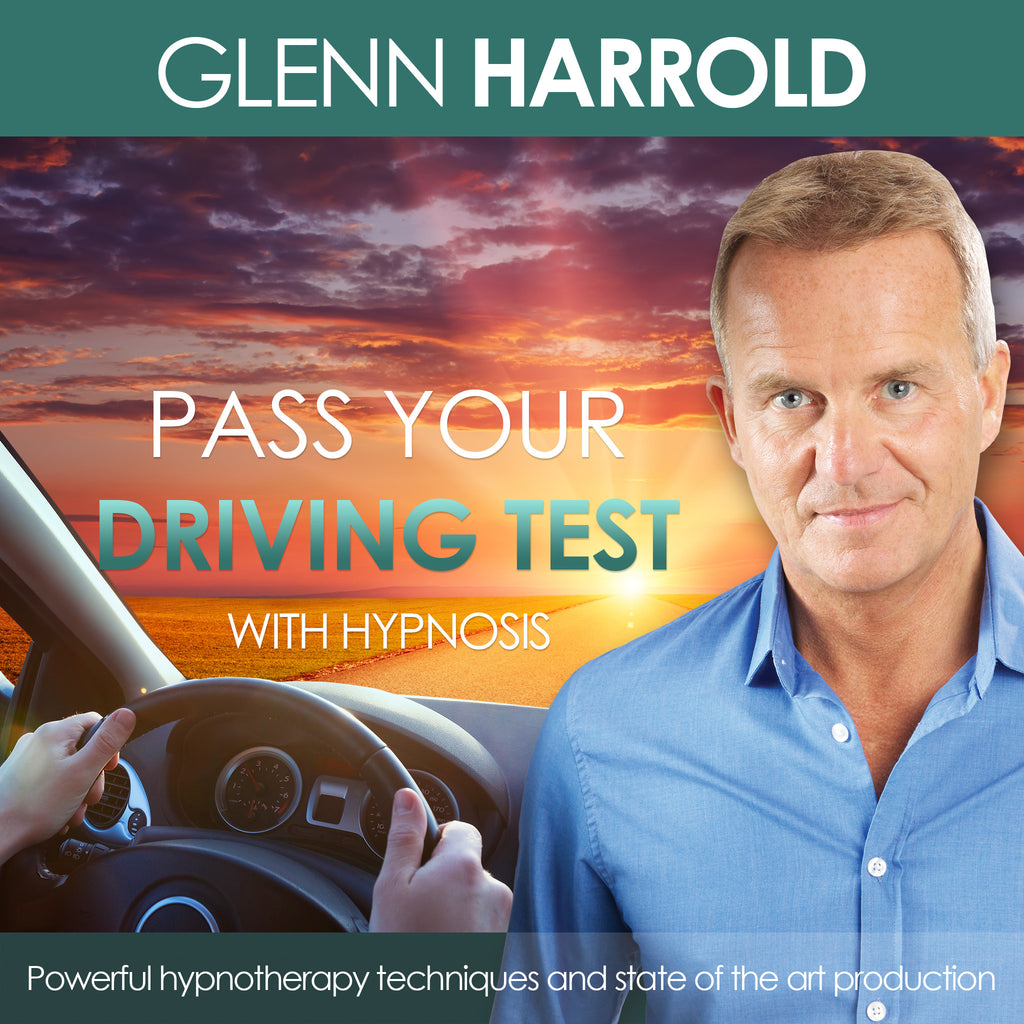 ---
Two high quality guided hypnotherapy sessions to help you pass your driving test and overcome driving nerves
Featuring:
Glenn Harrold's calming voice guiding you into a completely relaxed state of mind & body.
A soothing meditation with a state of the art production and unique sound frequencies.
Soothing background sounds recorded in specific musical keys and frequencies to deepen the relaxation effect.
Hypnotic echoed affirmations which pan from ear to ear across the stereo range - a deeply relaxing, unique effect.
Pass Your Driving Test & Overcome Driving Nerves (MP3 Download)
This high quality recording combines powerful clinical hypnotherapy techniques with state of the art digital recording technology to help you pass your driving test and overcome driving fears and phobias.
Track one will help learner drivers to achieve a peak performance state and to be in full control of their feelings on the day of their driving test. If you area learner driver with a pending driving test then you should listen to the hypnosis session every day in the final two weeks leading up to your test as it will help you to overcome any anxiety and feel in complete control on the day of your test.
Track two will help both learners and experienced drivers to overcome any driving phobia or anxiety on any type of road. If you have a fear of driving on motorways or travelling any distance in a car the powerful post hypnotic suggestions will help you to release this anxiety and to accept that you feel more relaxed and in control when you are driving. Driving on motorways or indeed any road will then feel quite normal to you.
You will hear Glenn's pleasant voice and relaxing sound effects guiding you into a deeply relaxed state of mental and physical relaxation. In this very receptive relaxed state you are given a number of post hypnotic and direct suggestions to help you to overcome all fears and nerves and to take control of your feelings whenever you drive.

There are also a number of background echoed affirmations, which pan from left to right in your headphones. This deeply relaxing and powerful method of delivering multiple suggestions simultaneously to the unconscious mind can facilitate positive changes very quickly.

At the end of the session you will be guided into a deep and peaceful sleep. There are also a number of positive subliminal suggestions which are embedded in the music which facilitate the overall effect.

This powerful MP3 download is a completely safe and very effective way of helping drivers of all abilities to overcome driving phobias and feel positive and in control at all times behind the wheel.
MP3 Track Listing:
1. Pass Your Driving Test (sleep ending) 33:08
2. Overcome Driving Nerves (sleep ending) 34:30
Pass Your Driving Test/Overcome Driving Nerves MP3 ISBN: 9781905835317
* Disclaimer: Specific results are not guaranteed. Results may vary.
---
Share this Product